Moto Guzzi has released the next special machine to honor their ranks – and it's a nice special edition piece that shows off more than a few accessories.
According Multi-channel networkthe brand new Moto Guzzi V7 Stone Special Edition sports a blacked-out aesthetic, with hints of red and chrome to round out the list of bespoke perks.
This listing supposedly includes a black anodized machined aluminum fuel cap, new bar end mirrors, Arrow pipe (with Guzzi badge), special plaque on the handlebar riser and red shocks/stings. saddle for the 'pop' factor.
The Moto Guzzi V7 Stone special edition still has the rugged transverse V-twin heart capable of 850cc, or 65.7bhp at 6700rpm with the welcome addition of 53.9lb-ft at 55.4lb- ft of yank at 4900 rpm – and expect this particular piece of pretty to be found in dealerships by October for the pretty label of 9999€.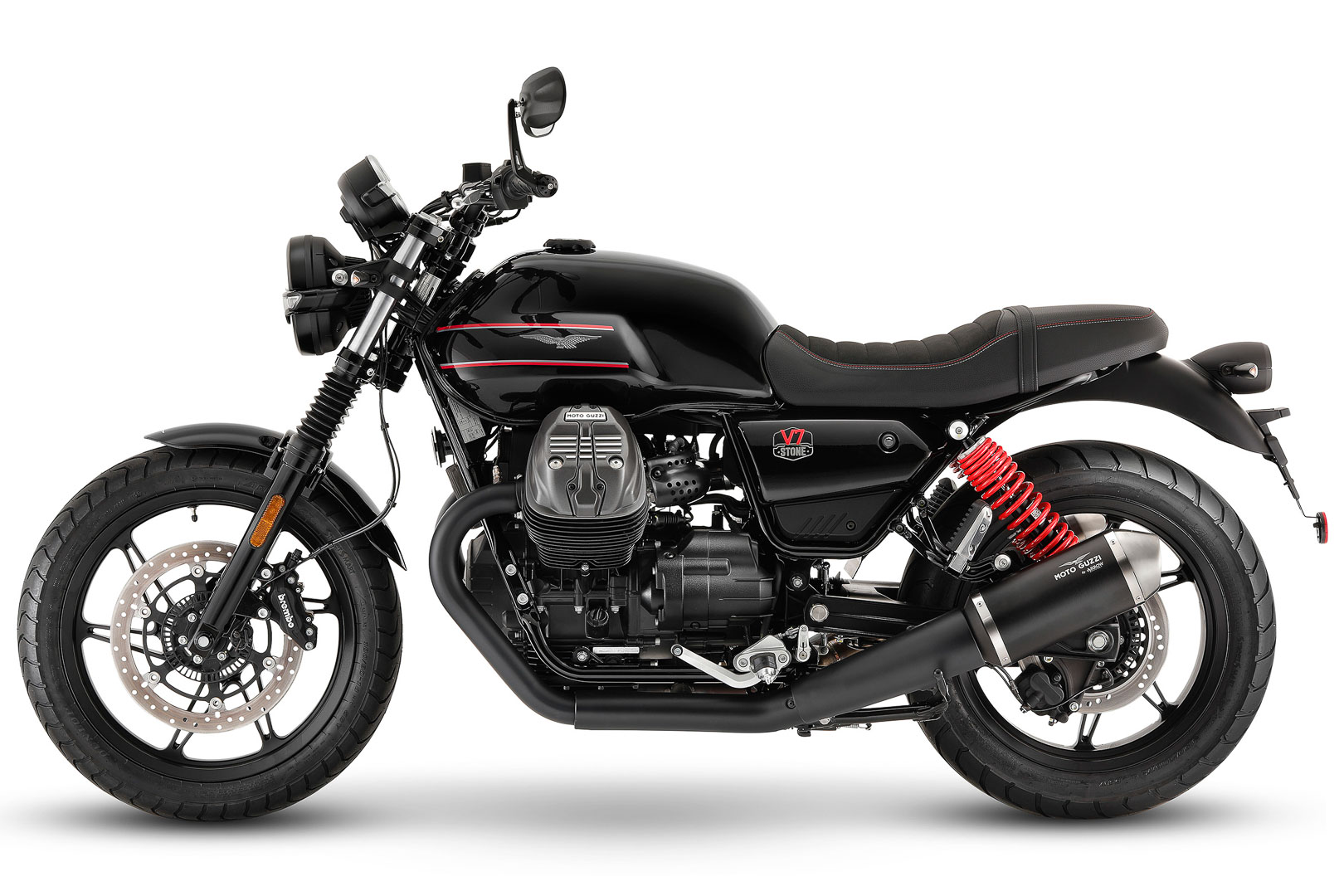 If you've never looked up the Moto Guzzi brand name, you should. Founders (and friends) Carlo Guzzi and Giorgio Parodi, served in the aeronautical arm of the Italian Royal Navy during World War I, with their story inspiring the rise of the Moto Guzzi name we know today.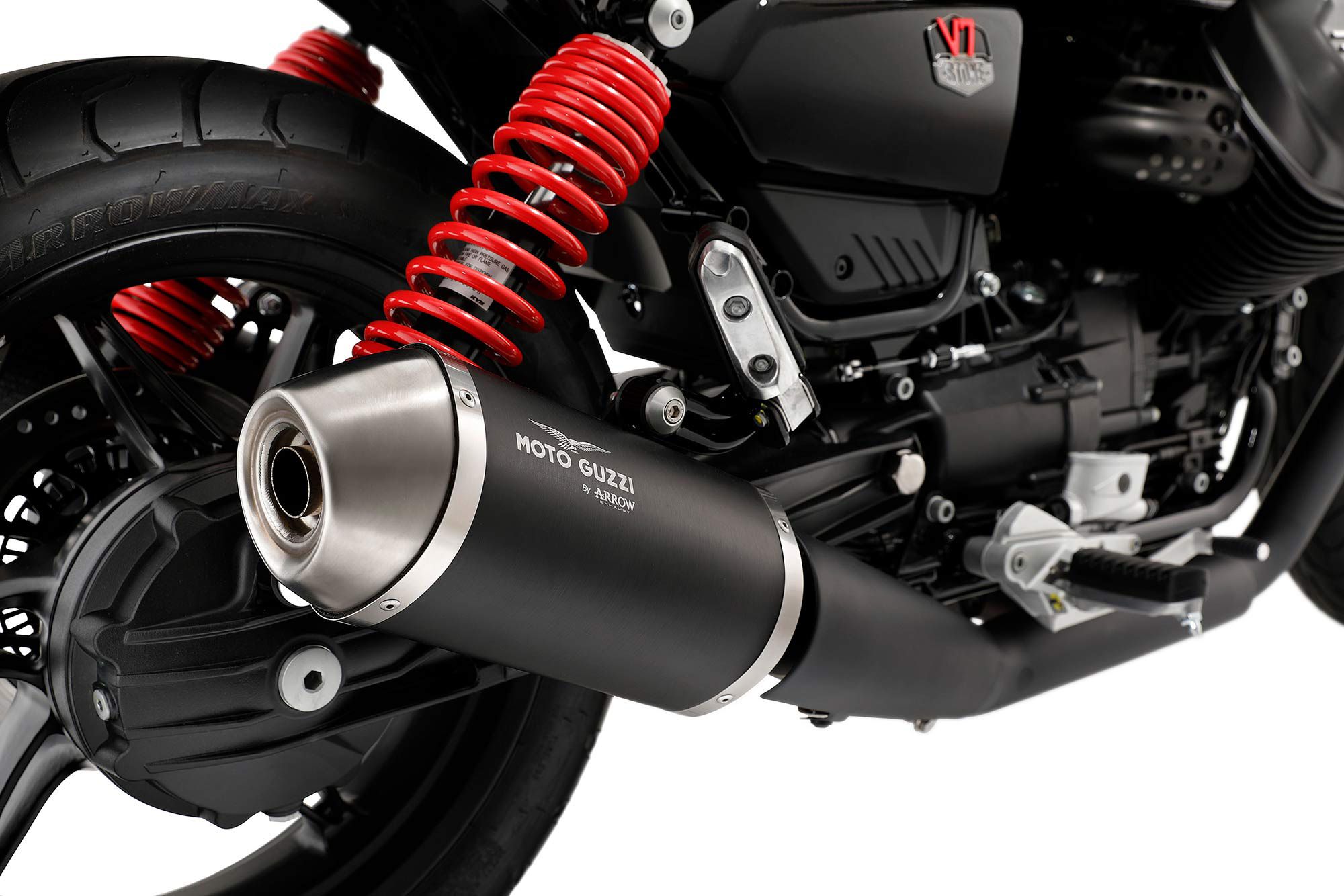 "It was during the war that the two friends and the pilot Giovanni Ravelli decided to start manufacturing motorcycles once the conflict was over." says a Moto Guzzi press release.
"Ravelli was killed in an accident in 1919 and could not fulfill his dream. Guzzi and Parodi chose the Eagle as a symbol in memory of their companion.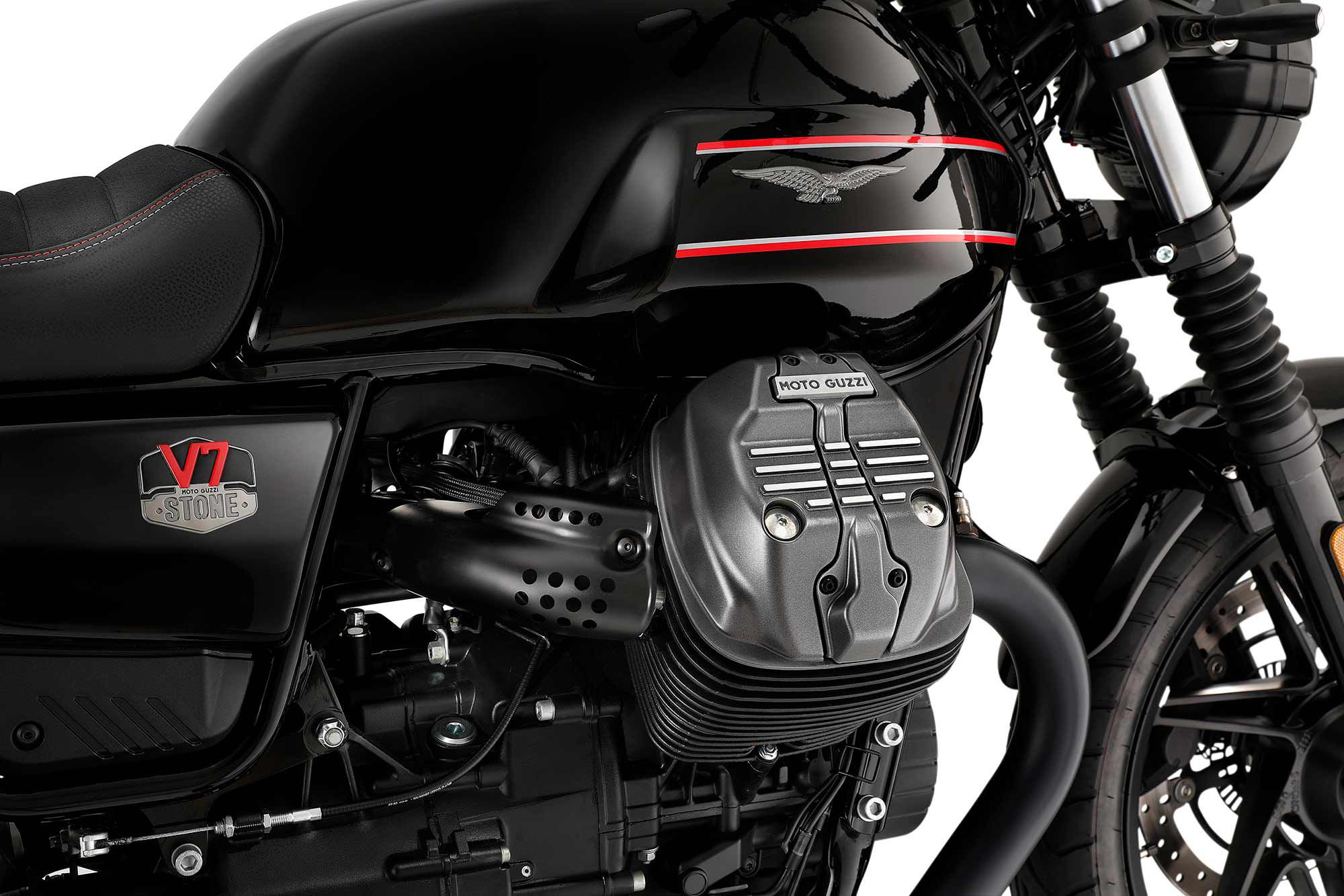 Today, Moto Guzzi is proud of the following goal: "Escape conventional categorization, combining brilliant performance with the vocation for travel that is at the heart of every Moto Guzzi two-wheeler."
Are you a Guzzisti?

Let us know in the comments below, subscribe for more updates from the industry proper, and as always, stay safe on the twisties.